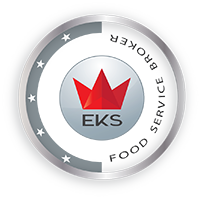 Principal Management
Erich K Schmusch | Managing Director
Food Services Broker | M 0439 803 954 | Post Office Box 351, Fulham Gardens SA 5024
office@eksfoods.com.au  |  www.eksfoods.com.au
WE ARE HERE TO MAKE IT HAPPEN!
EKS valued reputation can be attributed to a committed team of skilled food industry professionals and backed by the highest level of experience.  EKS demonstrate excellence in quality and standards throughout all levels of Australian fresh produce.
When you engage EKS Food Brokerage you only pay for performance and most importantly, results!  Additionally, you receive instant recognition through our wide Distributor Network.
Thank you for your enquiry

EKSwill be in contact with you soon. Please call Erich if you require further information, or if you would simply like to arrange a friendly meeting. We value your business.
ERICH K SCHMUSCH . FOOD SERVICES BROKER . 0439 803 954

Submit | Online Enquiry

ERICH K SCHMUSCH
FOOD SERVICES BROKER
T   0439 803 954
E   OFFICE@EKSFOODS.COM.AU
A  PO BOX 351, FULHAM GARDENS SA 5024
M  0439 803 954