PHOENIX FROZEN FOODS

OUR HERITAGE
Phoenix Frozen Foods is steeped in heritage with roots dating back almost 100 years. In 2003, the family business expanded farming operations into food manufacturing (Mountain Harvest)  from 2010-2020.  In February 2020, following a devastating fire, we rose from the ashes.  With all new plant, equipment and much hard work we re-branded to Phoenix Frozen Foods.

THE FAMILY FARM
Phoenix is 100% Australian Made. We take pride in our reputation as being one of Australia's leading wholesale frozen food manufacturers and suppliers right around the country.  Our brands include Niceicle Supreme Frozen Foods and Bay Seafoods.  We continue our journey to providing wonderful tasting high quality potato cake products.

OUR RANGE
Phoenix is uniquely located at the foot of the premium Dandenong Ranges – 400 Mountain Road, Gembrook, Victoria.
To view our full range of quality gourmet products, please visit our website.

Australian Grown & Harvested
Farm Fresh
There's no batter, no preservatives, no nasty dextrose just 100% natural potatoes.
Did you know Phoenix grows their own bountiful Australian Potatoes.
Delivered fresh to you – 'straight from the farm'.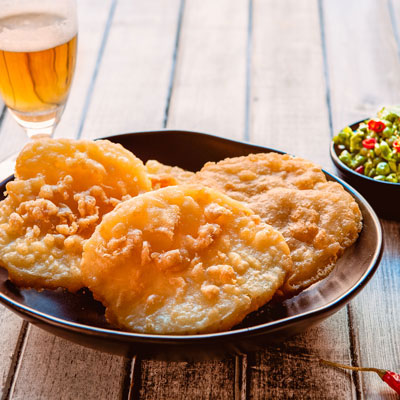 POTATO CAKES

POTATO CAKES | HAND-DIPPED


Our vegan and vegetarian friendly are sliced from whole potatoes and individually dipped by hand in a uniquely formulated batter – for a delicious home-style crispy coating.  Straight from the farm you are guaranteed fresh quality and consistency.
Packaging – 100 Pieces per carton | 50 Pieces per carton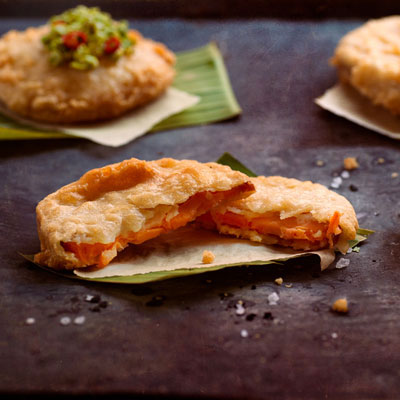 SWEET POTATO CAKES
SWEET POTATO CAKE | SWEET POTATO SCALLOP


Sliced from whole potatoes then coated in a crispy formulated batter.  Our potato cakes/scallops are rated the highest quality in the market.  No third-party suppliers – we grow our own potatoes on the farm and deliver fresh to your door.  Vegan and Vegetarian friendly!
Packaging – 120 Pieces per carton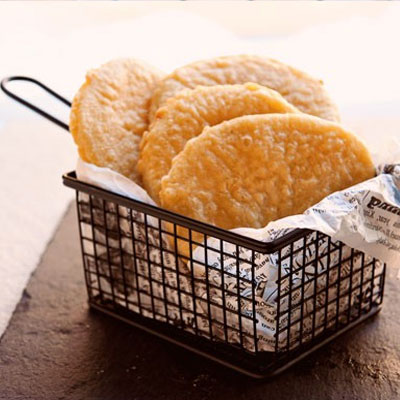 NATURAL SLICED POTATO CAKES
SLICED FROM WHOLE POTATOES | HAND-DIPPED | POTATO CAKES


An all time favourite is our natural whole slices of Australian sweet potato – coated in a specially formulated golden crispy batter is perfectly matched with a salsa, dipping or topping.  Plus they are vegan and Vegetarian friendly!
Packaging – 60 Pieces per carton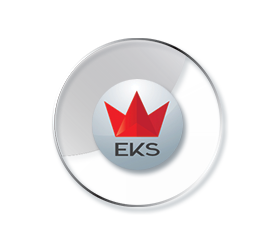 FARM TO PLATE
We have Vegan . Vegetarian . Gluten Free options.

FAMOUS POTATO CAKES
…
EXCEPTIONAL FRESHNESS & QUALITY
Because our reputation is built on quality, consistency and freshness, Phoenix Frozen Foods source only the highest grade of products through demonstrated food producers, locally and Australia wide.

ERICH K SCHMUSCH
FOOD SERVICES BROKER
T   0439 803 954
A  PO BOX 351, FULHAM GARDENS SA 5024
M  0439 803 954