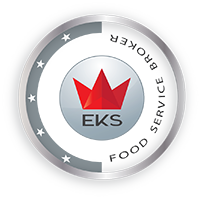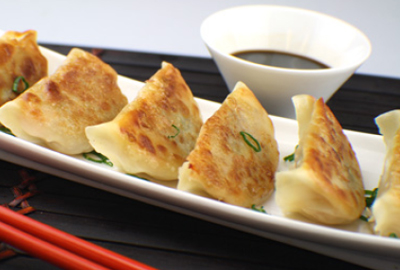 Hakka pride themselves on being the market leader of Asian foods in Australia, with over 33 years of experience in this niche market. Hakka provide a full range of authentic Asian foods to retail and commercial sectors, exhibiting some of Australia's most well-known Asian brands including Hakka, Vinaco and Chung Yuen.
We are passionate about seeing our customers succeed, and therefore utilise our national distribution network to ensure customers have the right solutions for their business and the ability to tailor products to suit individual needs.
Hakka is a premium supplier of some of Australia's most trusted Asian household brands, offering consistent  quality and convenience to consumers. To view the full range of quality product, please visit the official website www.hakka.com.au. It's not only our food that's fresh – it's our ideas!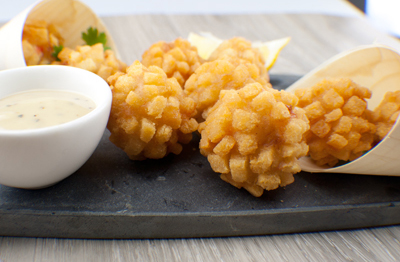 EXCITING NEW PRODUCT LAUNCH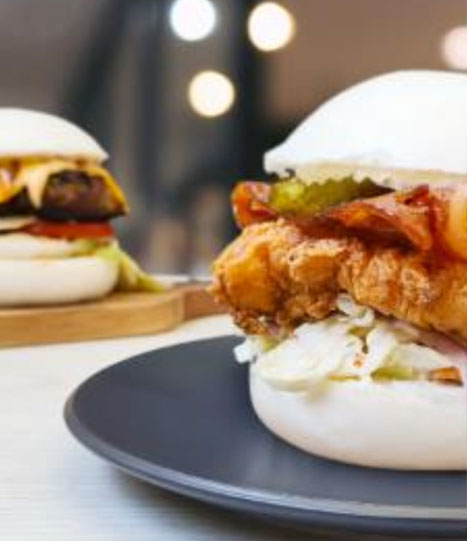 So easy to handle and prepare – modernise your menu with our Vegan & Halal friendly burger bun.  Download our brochure here for 'Features & Benefits' + ingredients.  Enjoy!
Attractive hand-made and high quality doug formula for a soft and fluffy bun.  A Trendy concept with versatile applications.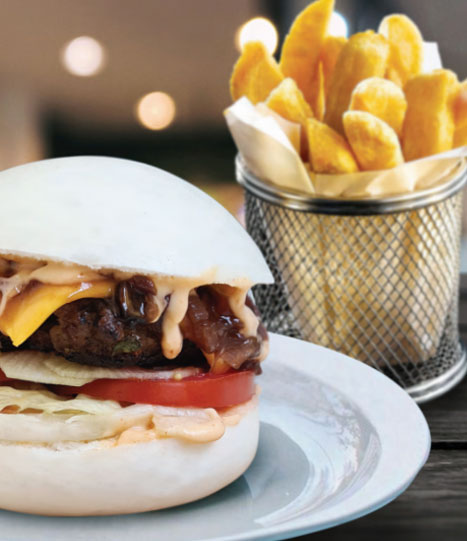 The beauty of these tasty little treats is in the making, and it makes 4 Baogers per serving.  Check out our Brochure (attached) for ingredients + recipe.
Accompany with Iceberg Lettuce and delight your diners.  Sure to be a crowd pleaser and a signature on your menu.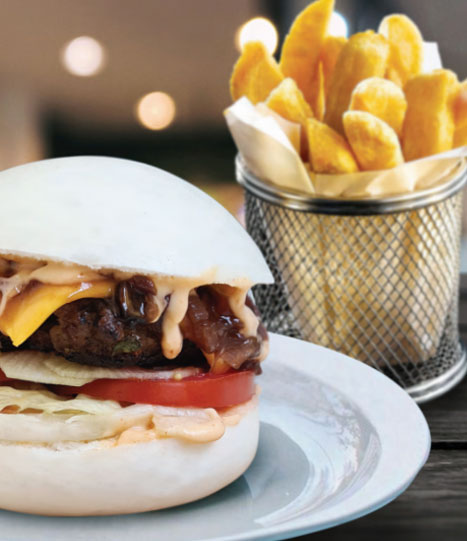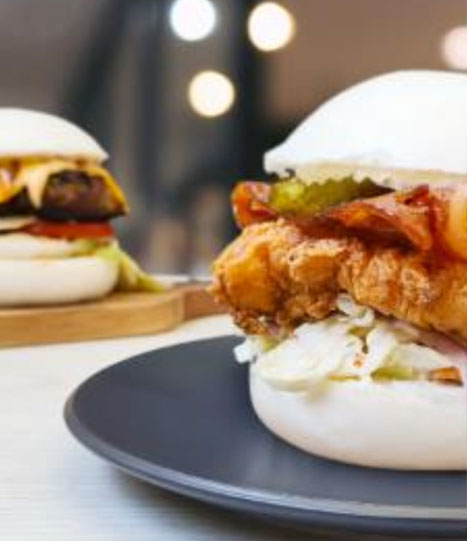 Another tasty Baoger Bun – Southern Fried Chicken, Maple Bacon Baoger.  Read our Profit Story + Ingredients & Method for preparation.  Hakka – Be our Guest!
Download our newly updated price list which includes new products to the range + the old favourites.  Please call Erich if you have any queries.  Always happy to help!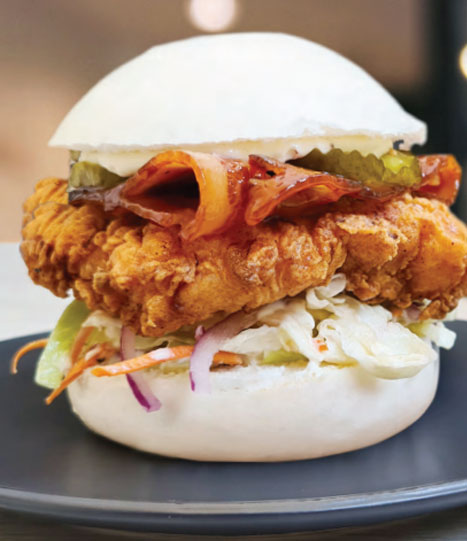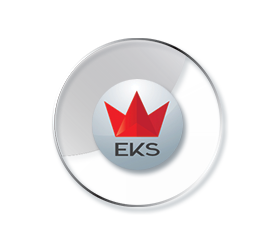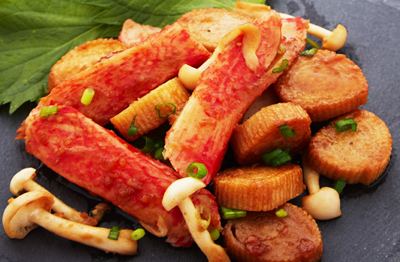 Create a seafood sensation in minutes with our mouth-watering Sashimi Snow Crab made from premium surimi.
You will be impressed by the realistic texture with filaments that pull apart, just like real snow crab!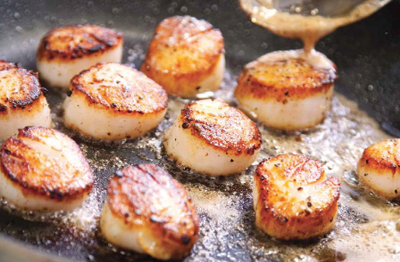 These little beauties are pure gold for your Menu. Our Golden Scallops are made from premium surimi – an affordable seafood alternative with a realistic scallop appearance and texture.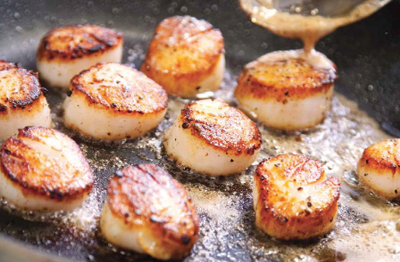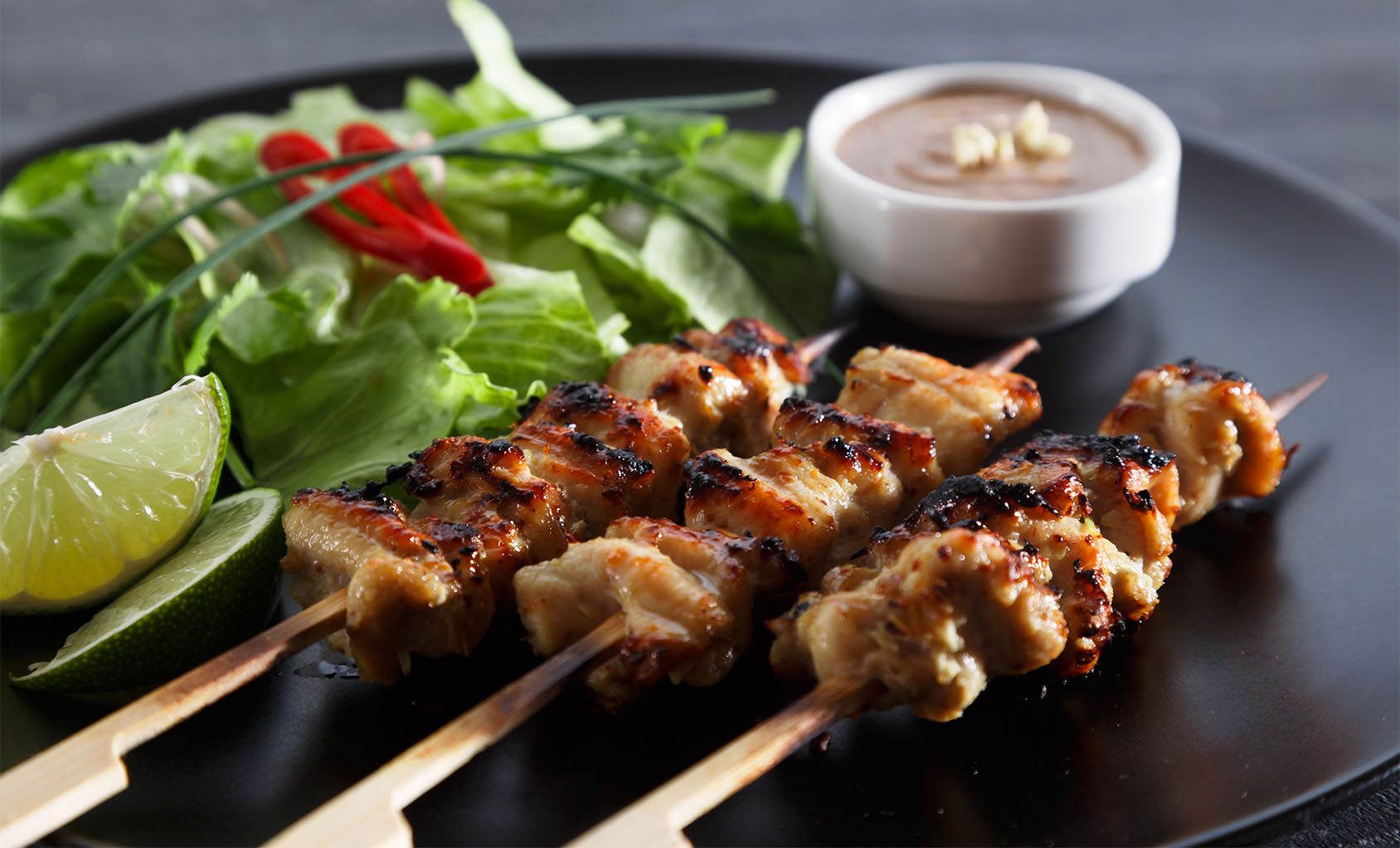 Beef and chicken satay skewers come in regular and cocktail size. Pre-prepared and cooked these satay skewers are ready to just heat and serve with your favourite dipping sauce.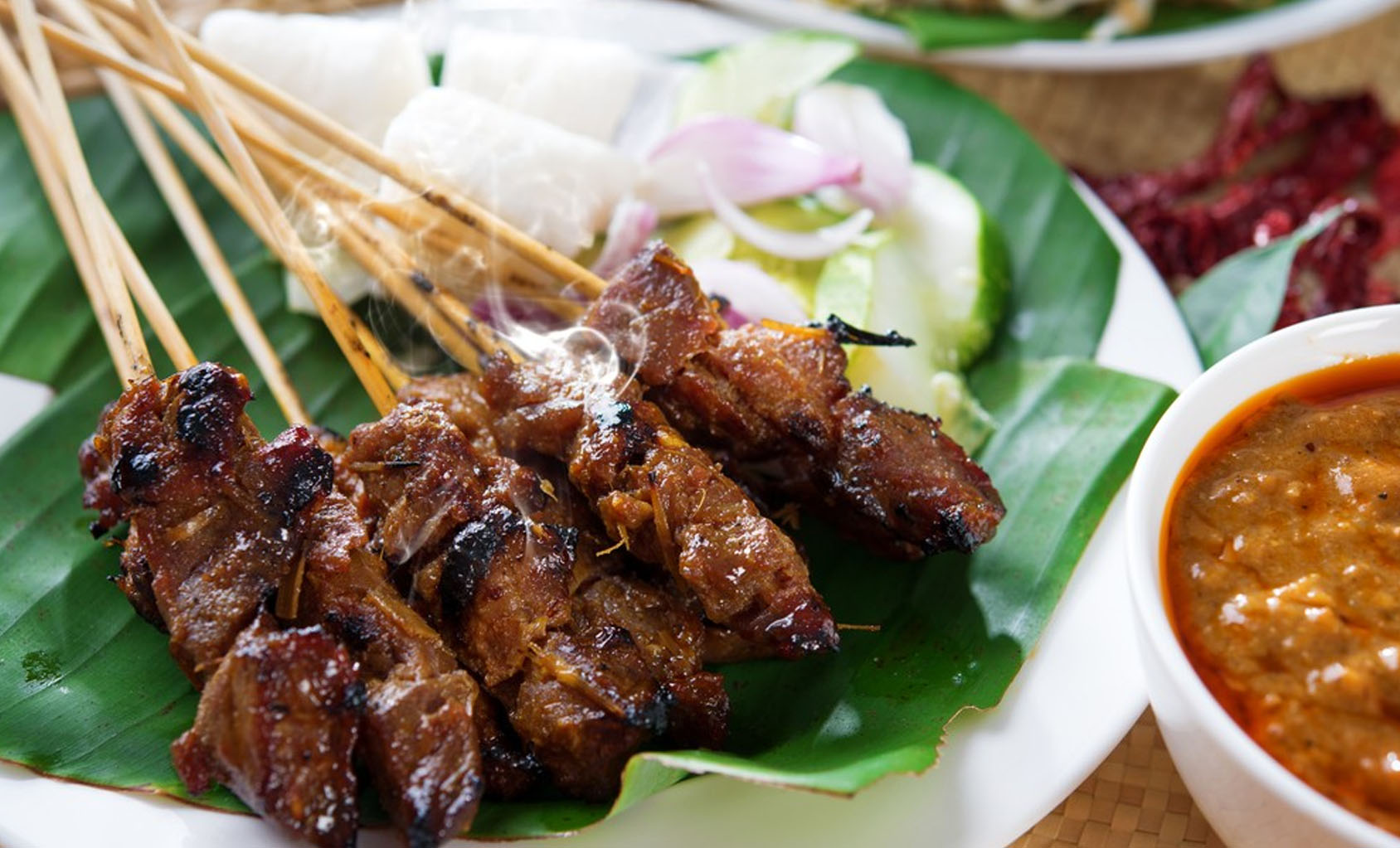 EKS Foods have released our instant, truly authentic Asian Satay Sauce. The perfect condiment to serve with Hakka Satay Skewers. Shop here for this exquisite oh so yum, mouth-watering, satay sauce.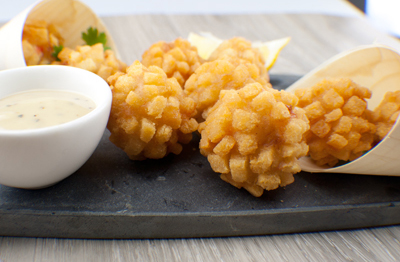 Flavour-bursting tender prawn balls, coated with crunchy bread croutons, an exquisite sensory explosion for the taste buds. Perfect for every occasion. Don't forget to add these little wonders to your menu today.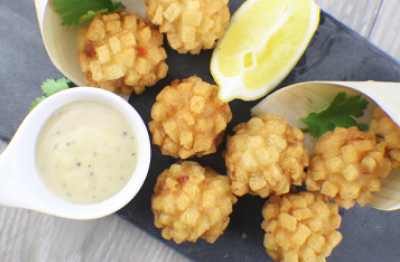 Versatile, unique and oh so cost effective. Hakka proudly present our new range of Asian Flatbread available in Wraps, sandwich style, pizza, dipping style, pot pie crusty top, crepes, or simply serve with curry. There's one here for every menu.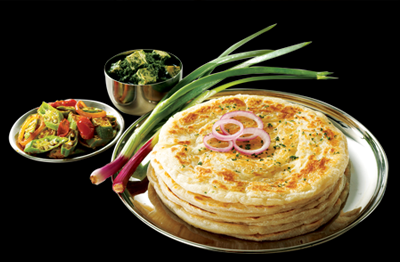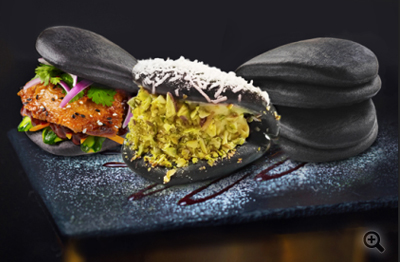 Lotus Leaf Bao Buns – Charcoal 30g
New … Soft & fluffy open cut buns, in an eye-catching charcoal colour, perfectly complimented with any delicious filling. Get creative with an Ebony & Ivory arrangement. Authentic, Vegan friendly and Quick & Easy.  Product Code: 5397 | Available in White & Charcoal.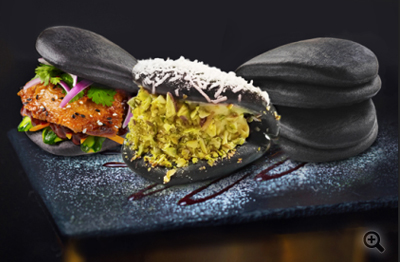 NEW | LOTUS LEAF BUNS - CHARCOAL
Oriental sandwich | taco style buns are a TOP trending menu item.  Versatile and designed to suit any filling, match with an ingredient of your choice like our Japanese Chicken Karaage, braised pork belly, soft shell crab and coleslaw or even fresh fruit and icecream.  Simply steam, deep fry or microwave!
LOTUS KITCHEN DUMPLINS
Lotus Kitchen has created a fantastic new range of Northern Style Dumplings.  Silky smooth pastry filled with our secret authentic recipes and chunky pieces of pork that you can actually see!  Range: Pork & Spinach | Pork & Chives | Pork & Chinese Cabbage | Pork & Celery.
TERIYAKI & CHICKEN KARAAGE
Tender pieces of Chicken Karaage  (Japanese crispy style chicken) is seasoned and coated in an authentic crunchy, golden batter.  Traditionally served with rice, as an entree or in a bento box – also the perfect compliment in lotus bun or slider.
Authentic sweet & sticky Japanese style Teriyaki Chicken is golden glazed traditionally served with sushi rice or lightly charred in a wrap or bao for a fusion application.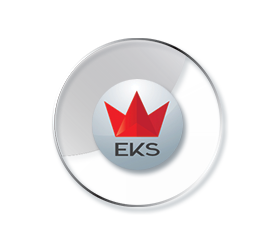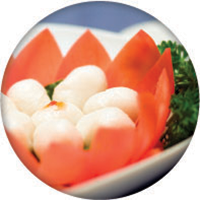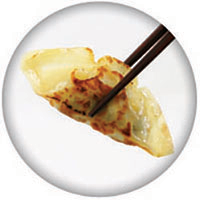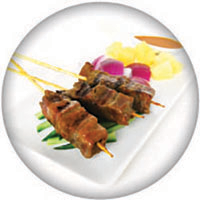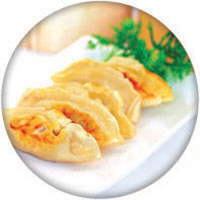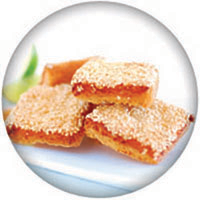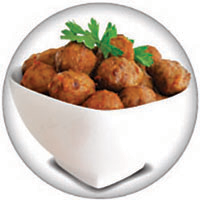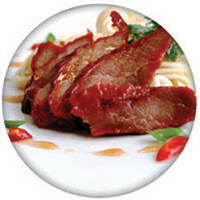 Chinese BBQ Pork | Char Siew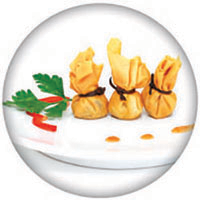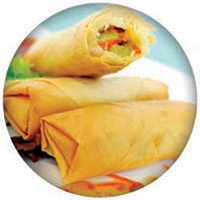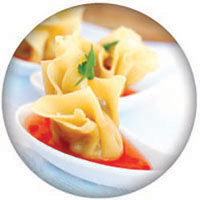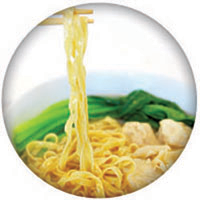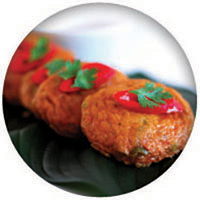 ERICH K SCHMUSCH
FOOD SERVICES BROKER
T   0439 803 954
A  PO BOX 351, FULHAM GARDENS SA 5024
M  0439 803 954